Drake TR7(A) - R7(A) Transceive Cables
Transceive Cable sells for $50.00 plus shipping. Priority Mail shipping within the USA is $4.05, International shipping to be quoted per destination.

The cables I build are made with all new components, Cinch Jones 12 pin connectors, separate cabling for the control functions and RF signals, shrink wrap on the cable ends to protect and hold the cables securely to the connectors. These cables are professionally built and assembled and fully tested and perform identically to the Drake original.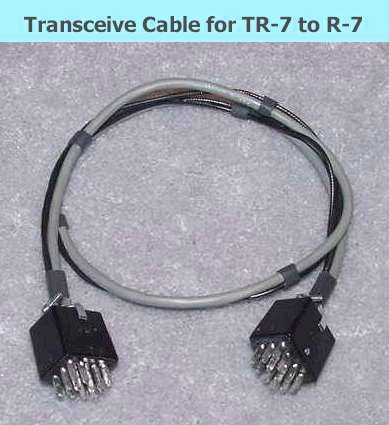 ---
Shipping within the USA is by Priority Mail as quoted above. International shipping requires additional cost and varies with destination, please e-mail me for exact shipping cost for your International destination. All payments will be in US funds.
For more information or to order e-mail me at wb4hfn@twlakes.net