Drakester's at Hamvention 2007
The Drake Dinner - Page 1
Menu Page Next Page Previous Page Drake Home Page WB4HFN Home Page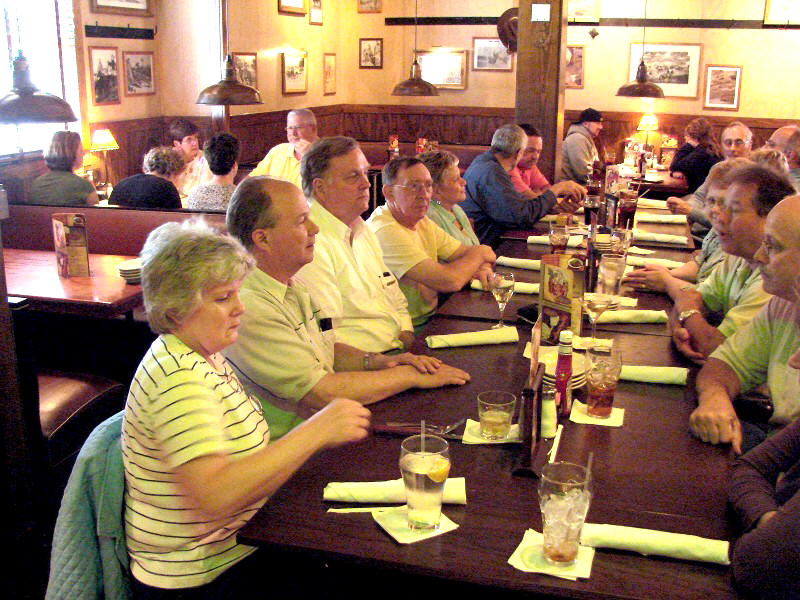 The 2007 Drake Dinner was great, lots of friends, discussion, and excellent food. Pictured at the table left side rear, from the end is Jeff Covelli, WB8SAJ, and is wife Lucy, Bob Harmon, W4WTO, and Bill Frost, (WB8DFP) and his wife Marsha.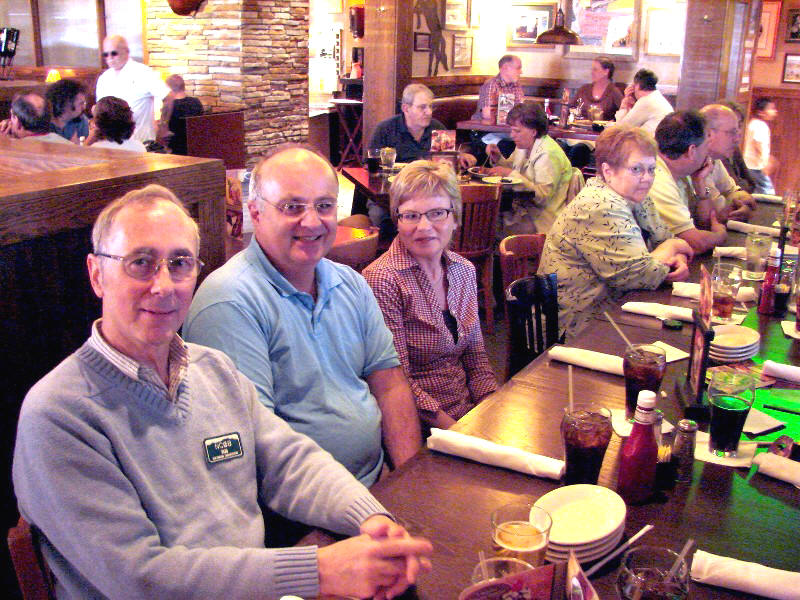 Pictured here at the table, right side front, is Bill Sherwood, NC0B, Sindre Torp, LA6OP, and his wife.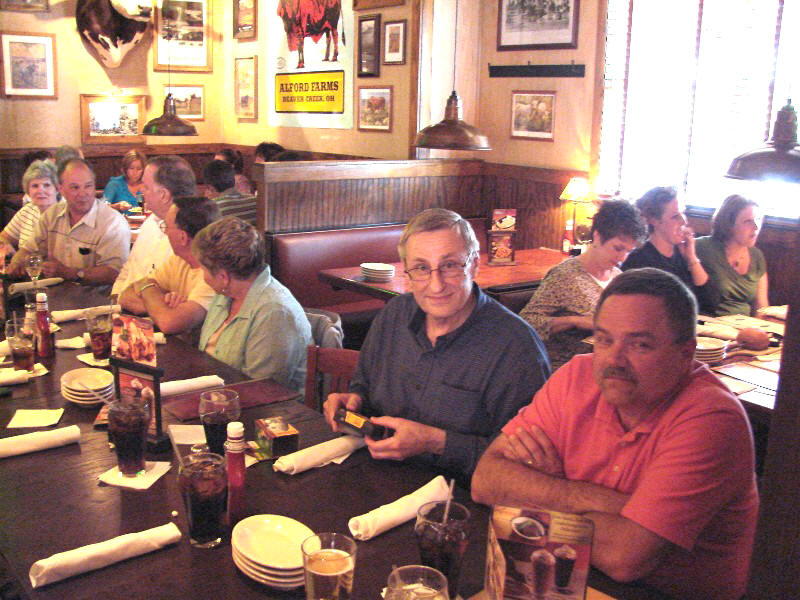 At the dinner table, left side front is Mark Gilger, WB0IQK, and Evan Rolek, K9SQG. Evan is contemplating taking pictures of me, Ron Baker, WB4HFN, taking pictures. Would he really do that??

YES !!!!! he would take my picture. This is Evan Rolek, K9SQG, taking my picture of me taking pictures. I hope I didn't break his camera.

Created By: Ronald Baker / WB4HFN