Check out the What's New section on this site for all the latest updates to this site.
---

Take a look at the featured articles written by other Drake users on a variety of related subjects.

Unraveling the Drake TR4 SSB Filter Scheme

Drake L-4B, Table Top Amplifier redesign

TR-7 Improvements - X-Lock Stabilizer

Drake L4-B Power Switch Repair

What's Inside the Drake TR-7 Transceiver

Radio Refurbishing Before Restoration

Restoring Drake TR-7 Amp To Full Output

Drake AC-4 & AC-3 Power Supply Upgrade

Useful Function for the TR7 "Store Switch"

Identifying Drake TR7 & TR7A Differences

Drake PTO - Smooth and Silky

Drake Parts, Materials and Resources

Visit the Drake Virtual Museum Here is a great Drake website sponsored by Sindre Thorp, LA6OP. You will find an extensive amount of Drake information. This site has pictures and information on almost every piece of Drake Ham equipment.

Do you consider yourself a Drake Collector, whether it be a few radios, small collection or large, proudly display this emblem. Just copy and paste the picture to your e-mail, website or other projects.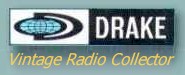 Highlights from previous Dayton Hamvention Drake Forum's. One of the high lights at Dayton for the Drakester is the annual Drake Forum on Saturday.

2001 Drake Forum, the Drake gang reunion.

2004 Drake Forum, & Flea-Market Friends.

2007 Drake Forum, Dinner and Flea Market

2009 Drake Dinner, Forum and Flea Market

2010 Drake Forum, Picture Gallery, Dinner & Flea Market

2014 Drake Forum, Presentation Slides & Video
---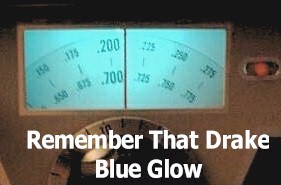 ---
The 80M & 40M Drake Nets

Join the fun, tune into the Drake radio Nets every Tuesday and Sunday. List equipment for sale, look for equipment repairs and operating tips, and ask questions. These nets are found on Tuesday's at 8:00pm EST on 3.865Mhz, and on Sunday at 4:00pm EST / 3:00PM CST on 7.238Mhz. The Sunday Net is a technical session only, if your looking for parts, troubleshooting help, repair assistance and advice, the Sunday Technical Net is the place to go.
---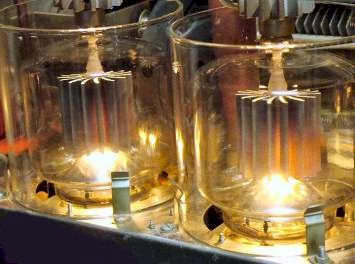 Check-out the Drake Reflector, this is a great service for sending and receiving e-mail messages to the entire Drake Group. You will see e-mails from other Drake users having questions, users answering those questions, or simply ask you own question and receive answers for other user. This reflector is a great opportunity to all serious Drake users. To Subscribe or for more information: http://www.zerobeat.net/drakelist/drakefaq.html