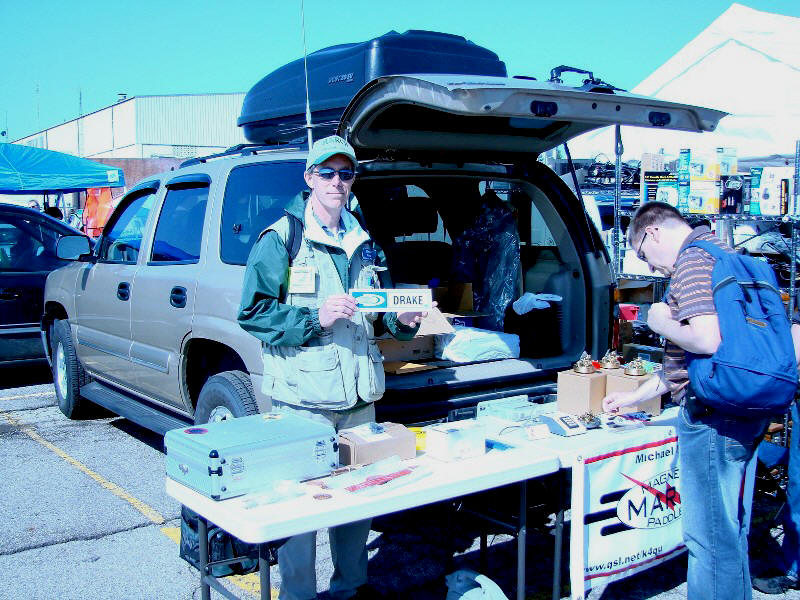 Here is Mike March, K4QU, in the flea market. He is selling lots of nifty Drake stuff, such as the Plastic Drake emblem he is holding. He is also sells the black plastic end caps for the Drake "7" Line equipment.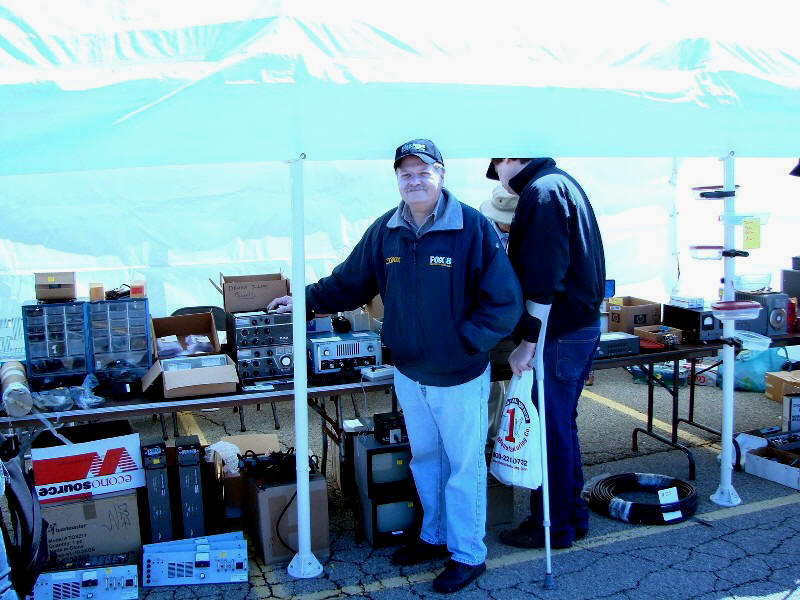 Here is Jim Snell, W8DRZ, at his booth in the flea market. Jim has a lot of good Drake parts and radios to sell, I know, I bought a lot of his parts. With that canopy it looks like Jim is ready for any kind of weather.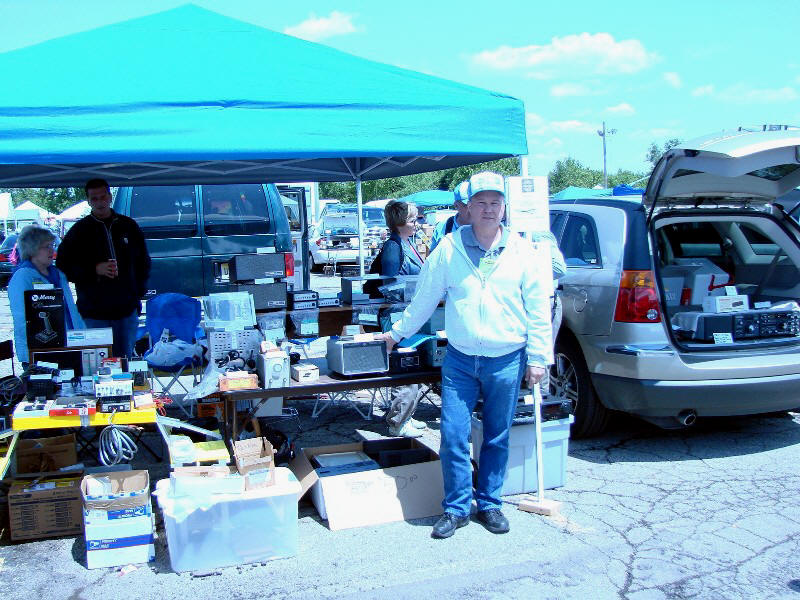 Here is Jeff Covelli, WB8SAJ, next to his booth in the flea market. Jeff has lots of good stuff to sell, and I understand he sold out except for a large box of Drake cabinets. I think he offered everyone that passed by a chance to buy that box.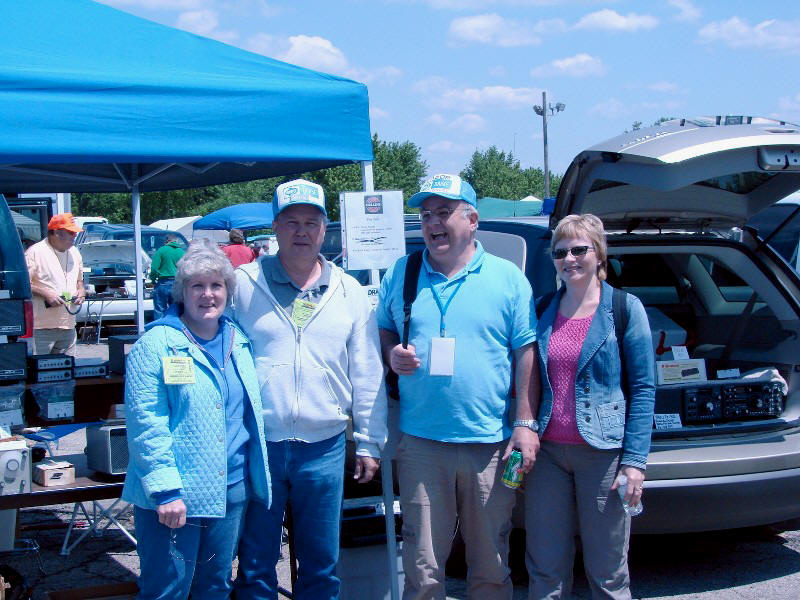 In the flea market we found Sindre Torp, LA6OP and his wife, right side, and on the left is Jeff Covelli, WBSAJ, and his wife Lucy. Sindre was one of the guest speakers at the Drake Forum this year, and has the "Worlds Largest Drake Collection". Take a look at Sindre's website

Menu Page Next Page Previous Page Drake Home Page WB4HFN Home Page
Created By: Ronald Baker / WB4HFN