Drake Home Page Drake Technical Tips Menu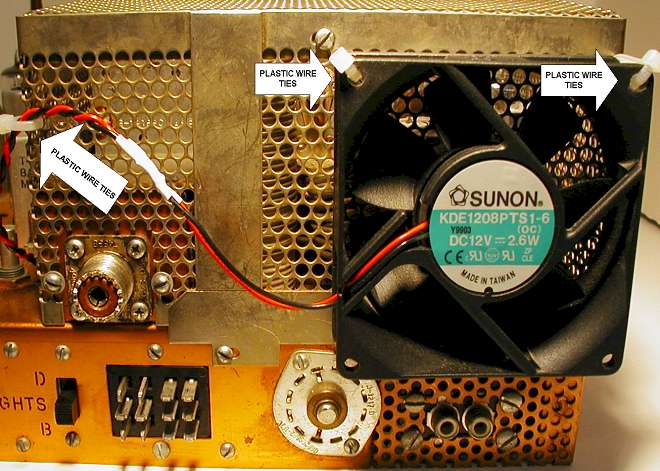 Bend a small hook in the banded side of the diode. This

will be used in solder the capacitor and positive fan lead.

Solder the positive end of a 10uf capacitor to the banded end of the diode installed above. The value of the capacitor, except for it's voltage rating, is not critical. The higher the capacitor value, the higher the voltage supplied to the fan. When I used a 10uf capacitor, I had 8 volts feeding the fan. In this configuration, the fan runs slower and is much quieter. If you need higher voltage for your fan, raise the value first to 100uf or greater. I've used 1000uf to power a 24 volt fan with no problems. Be sure to use heat shrink on the longer capacitor leads to prevent shorts to nearby components.

Solder the red and black leads to the appropriate fan leads.