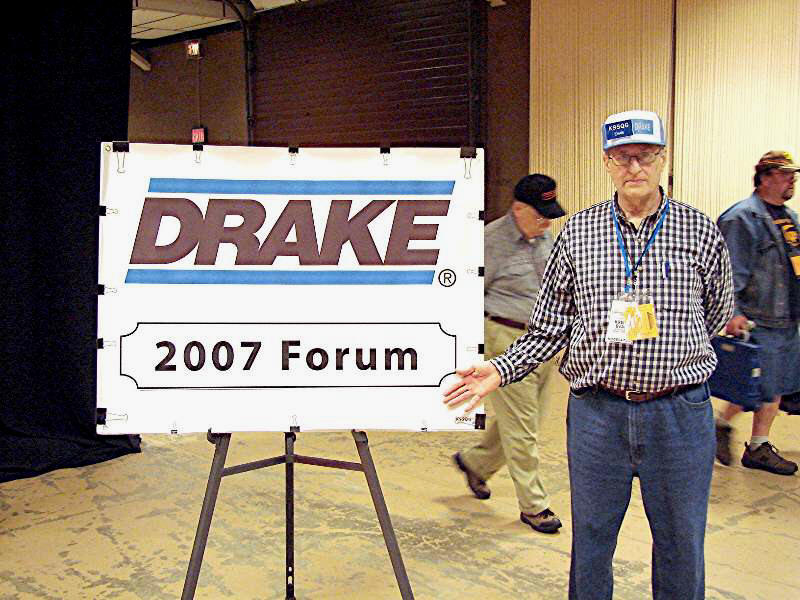 The 2007 Hamvention Drake Forum was Saturday morning starting at 9:15AM, Evan Rolek, K9SQG, was on hand to welcome everyone. We were in Forum Room 5, the room was bit noisy because this area was on the main convention floor separated with only a curtain wall. However, we had a good sound system and plenty of good speakers to hold our attention for the next hour and a half.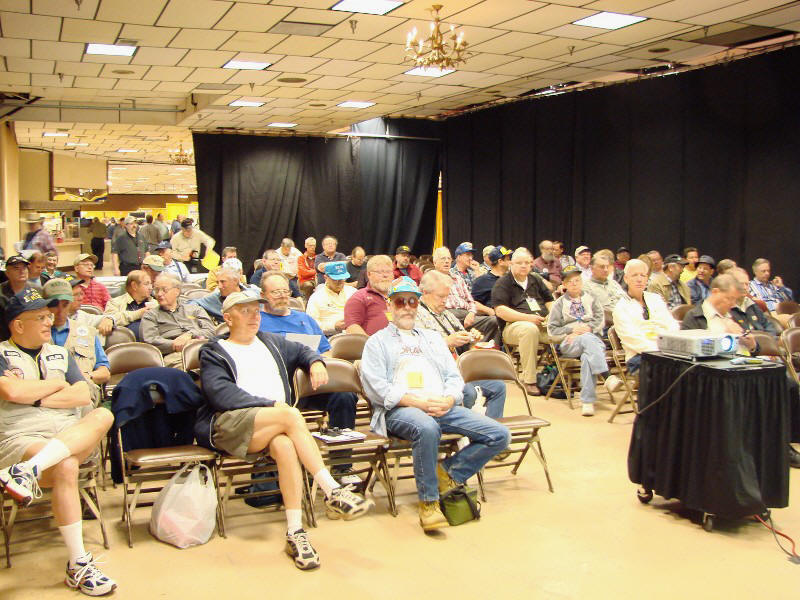 This years Drake Forum was well attended throughout the entire session, we had lots of good pictures and presentations and everyone had a good seat.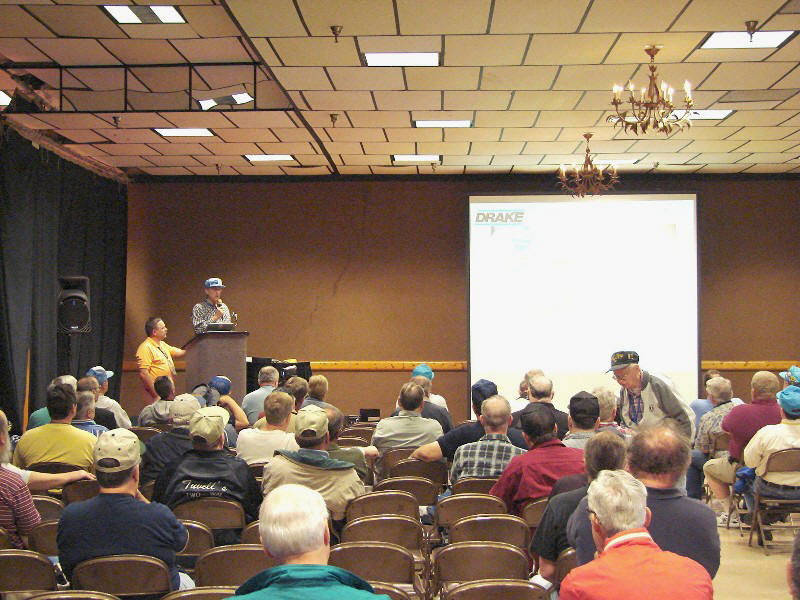 First on the addenda was Evan Rolek, K9SQG, to welcome everyone to the Drake Forum. Evan also had the first presentation where he showed many slides and web pages on where you can find those hard to find Drake replacement parts and services to keep those Drake radios running. See Menu for Slide Presentation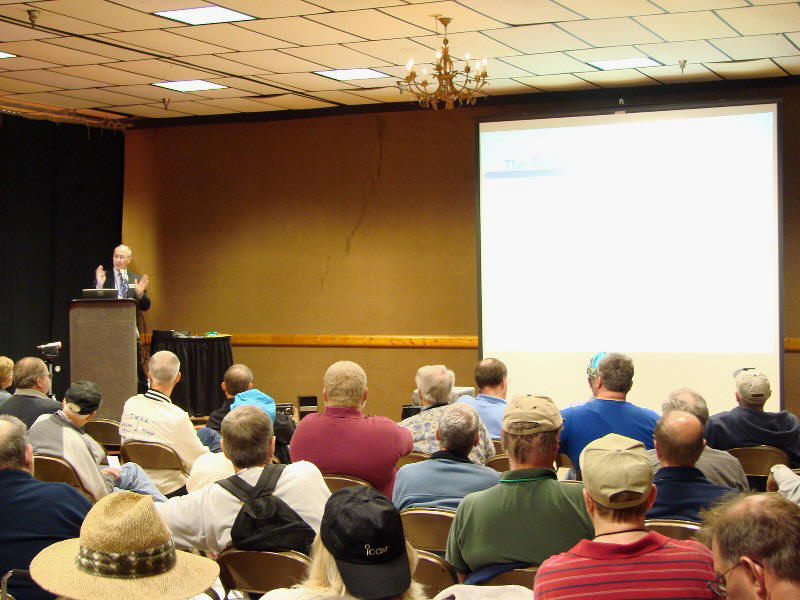 The second presentation was from Bob Sherwood, NC0B, from Sherwood Engineering, telling us about Drake receiver preformance and how well they compare to the new equipment on the market today.

Menu Page Next Page Previous Page Drake Home Page WB4HFN Home Page
Created By: Ronald Baker / WB4HFN