Here is a close-up of Bob Sherwood, NC0B, during his presentation. From what I heard, keep your Drake receiver, those old receivers can still keep up with and even out perform the new equipment.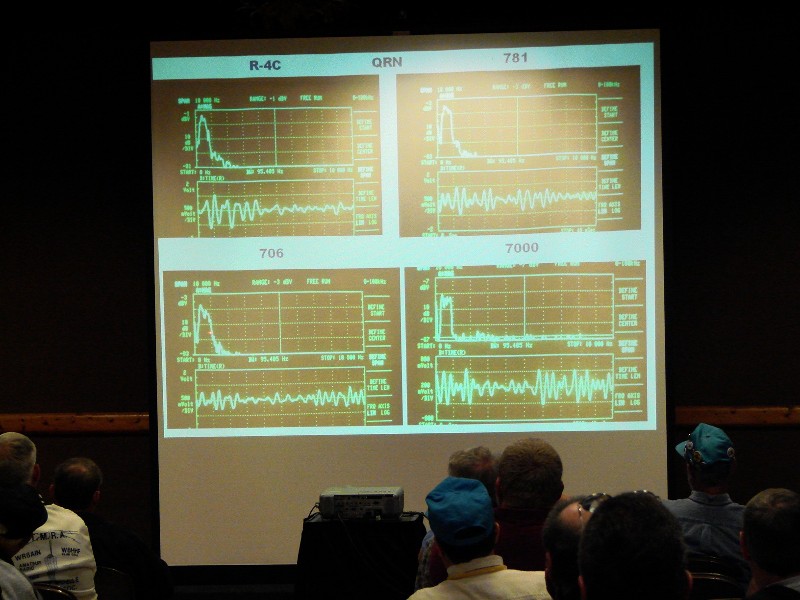 Here is one of Bob Sherwood's slides comparing the Drake R4C audio response to band noise when compared to the ICOM IC-781, IC-706 and IC-7000 transceivers. Looks like the Drake R-4C receiver is the winner in this test. See Menu for entire Slide Presentation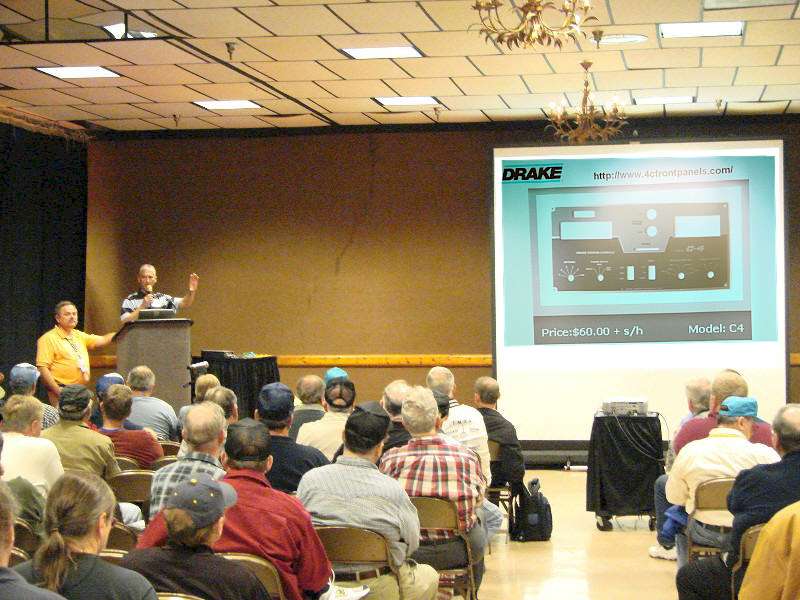 The next presenter was Tony Mills, KF8MW, who sells the Drake Front panel reproductions. Tony's has available new reproduction front panels for most of the Drake radios, take a look at his booth in the flea market.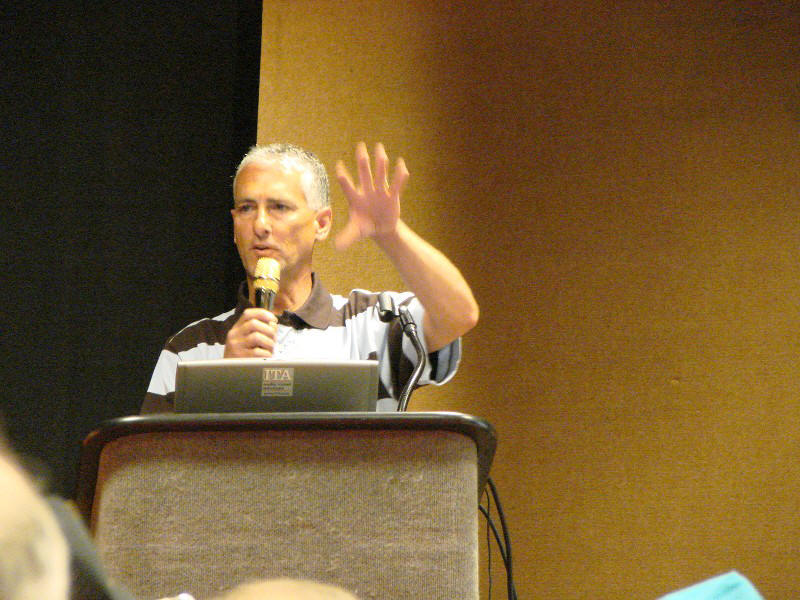 Here is a closeup of Tony Mills, KF8MW, telling us how he got started and the problems he worked through to get panels in production. He said the entire project was a labor of love, and he just wanted to replace the front panel on his Drake RV-4 Remote VFO and couldn't find one.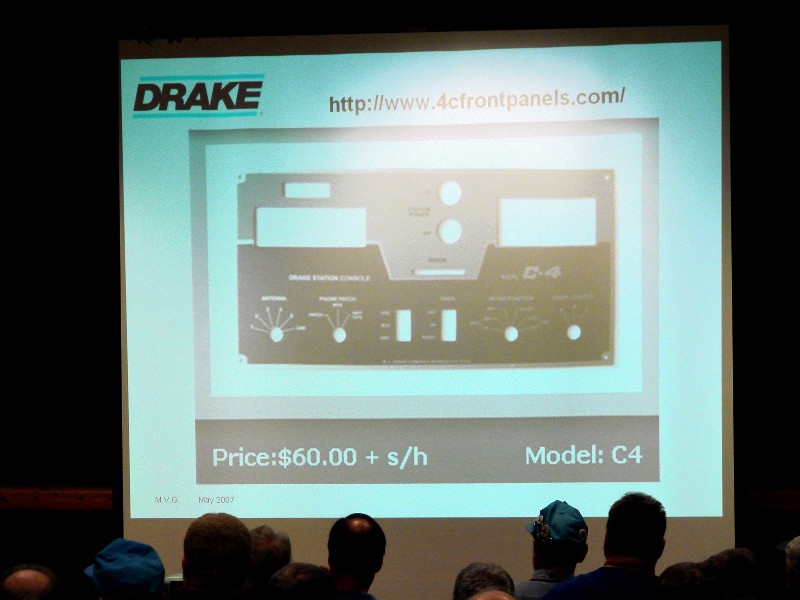 Tony's slide presentation included a slides showing all the panels he has available and the current pricing. He also passed around in the audience a few samples of the panels, they sure look just like the originals to me. Of all the panels, which panel is the least popular seller. Tony's said the TR-4C panel was the least popular seller, that was a surprise to all of us in the audience. With all the TR-4C sold, we thought it would have been one of the best selling panels. See Menu for entire Slide Presentation

Menu Page Next Page Previous Page Drake Home Page WB4HFN Home Page
Created By: Ronald Baker / WB4HFN