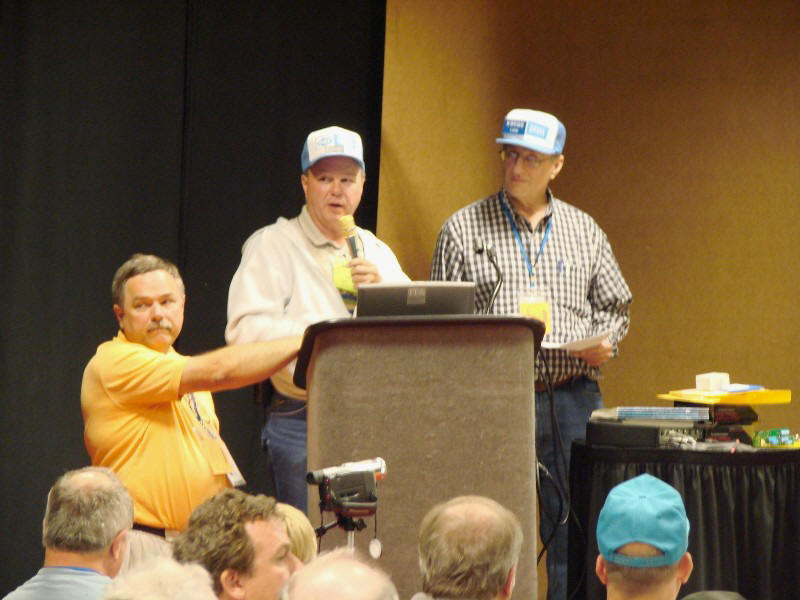 The last presenter of the day was Jeff Covelli, WB8SAJ, telling us about his latest modification for the Drake TR-7 transceiver. He told about the wide band AM transmit modification, and how it really made the TR-7 sound much better when using the AM mode. See the latest edition of "Electric Radio" for the full details.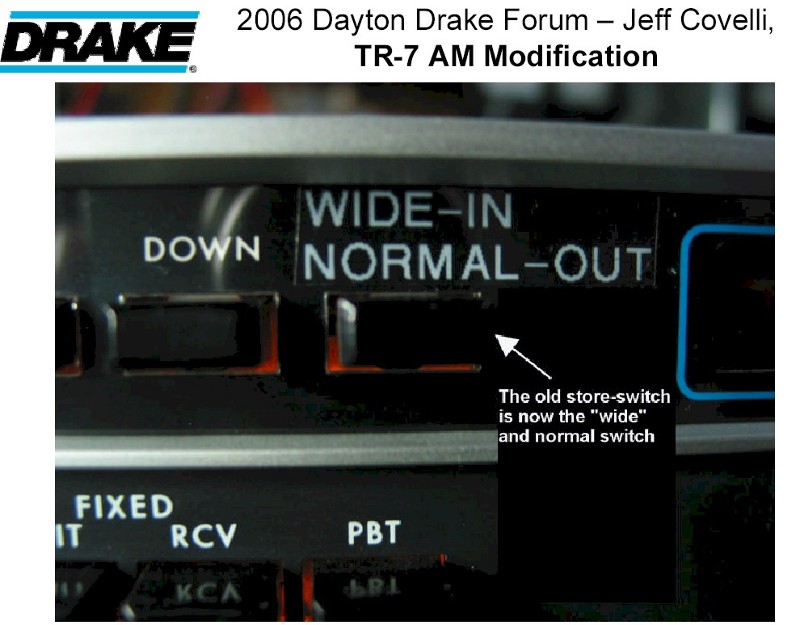 Here is one of Jeff's slides showing how he used the TR-7 Transceiver "Store" switch to switch in and out the modification for the wide band AM transmission mode. Here is another good use for that "Store" switch, since no one really knows what its original function was for. See Menu for entire Slide Presentation

At the end of the Forum, Evan Rolek, K9SQG, was back on the podium conducting the prize drawings. There was a lot of good prizes given away, including some of those Drake Logbook reprints by Joe Roth, WC4R.

The Grand Prize Drawing was saved to the very last. This year's prizes included the Drake RV-75 Remote VFO, an original accessory speaker for the Drake 1-A Receiver, the Drake SP-75 Speech Processor and a Drake B-1000 Antenna Balun. All the major prizes were donated by Sindre Torp, LA6OP, we all say "Thank You" to Sindre for making this possible.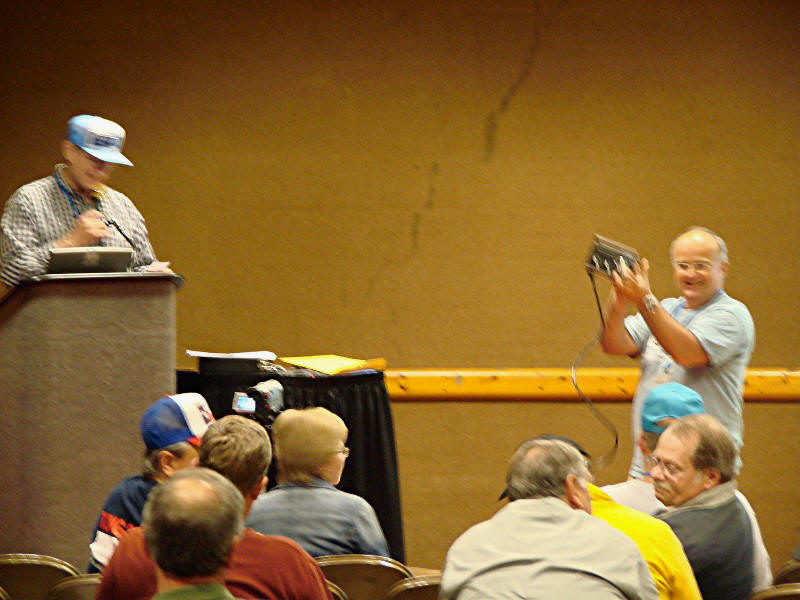 Here is a picture of Evan Rolek, K9SQG, announcing the winner of the Drake RV-75 Remote VFO, and Sindre Torp, LA6OP, on the right holding the RV-75 for the winner to claim his prize.

Menu Page Next Page Previous Page Drake Home Page WB4HFN Home Page
Created By: Ronald Baker / WB4HFN