Getting Started: Continued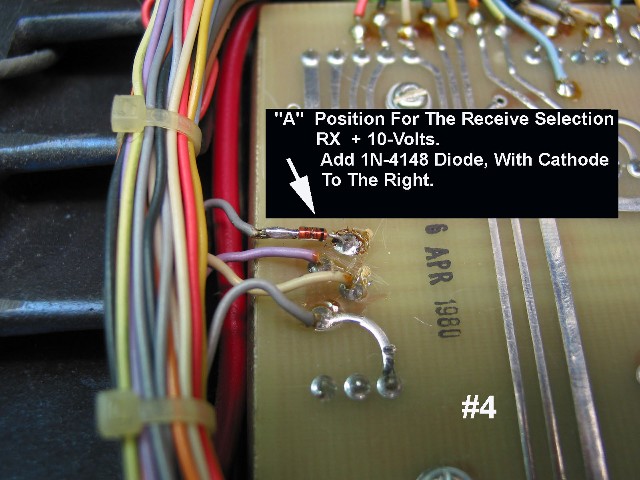 9) The "RX" 10-volt line (top gray wire) on the left of the mother-board has a diode added in series with it (note direction of diode). This is the "A" position on the front-panel selection (see photo #4).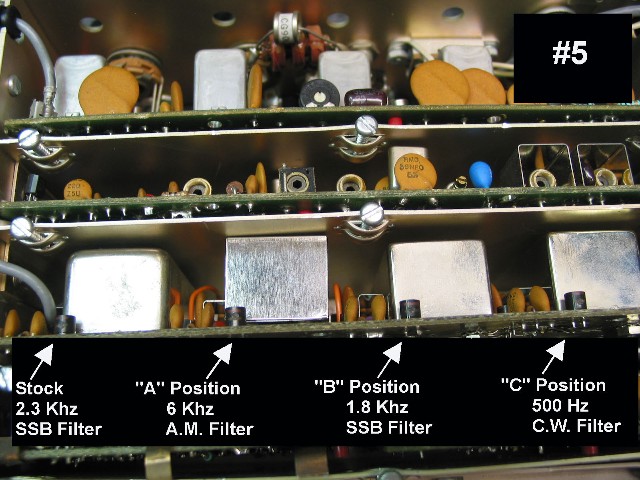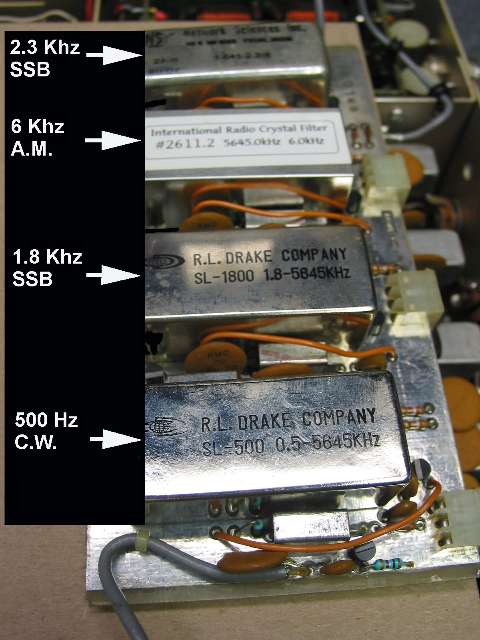 10) Mount the 6 Khz A.M. filter in the "A" position only (see photo #5) on the I.F. filter board. Note: You can try and find a used 6 Khz A.M. filter or get a new one from INRAD PO Box 2110, Aptos, CA 95001 USA. New phone number is (831) 462-5511. The e-mail is:sales@inrad.net. WEB page is:www.qth.com/inrad/

11) Now this completes the wiring of the TR-7!